Welcome to all potential applicants!​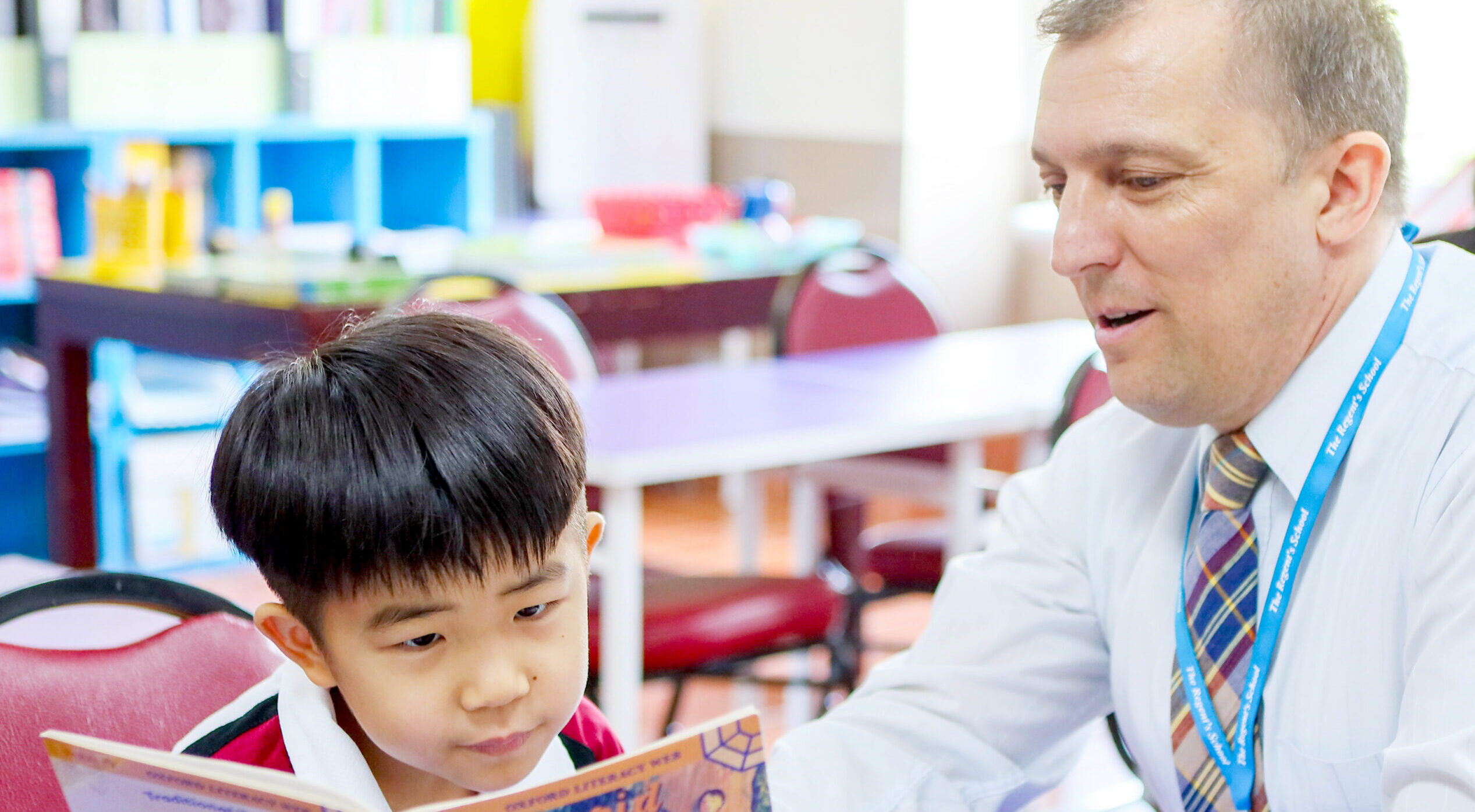 If you would like to be considered for one of this year's vacancies, please complete the application form and send an accompanying letter to the school. We understand and respect the sensitivities that surround some applications so please let us know if you would prefer advanced notification should we wish to contact your referees. One of these referees should be your current (or most recent) employer.
Regent's International School has a lower than average turnover of teaching staff, a strong collegiate spirit and a pupil-centred approach to decision making. Initial contracts are offered for two years and many staff stay longer. However the movement of teachers is inevitable in the international sector and every year we face the challenge of recruiting high-calibre, well-qualified individuals to join us.
If you choose to work in Bangkok, it is important to know that it is a remarkable city. Thailand is an inspirational, exciting and very interesting country to explore and enjoy. Many staff are attracted by what they think they know of the country but stay for many years as they realise it has so much more to offer. Thailand provides a high quality of life to a dynamic and varied population. There is great respect for the teaching profession in the wider community with pupils showing great commitment and dedication. The cost of living is not particularly high and the opportunity for travel is extensive.
To apply for any of the job vacancies listed please send us the completed application at jobs@regents.ac.th. We look forward to receiving application forms from well-qualified, highly motivated, professionally minded teachers.
Principal
THE POSITION
Regent's International School, Bangkok opened in 2000 and quickly became a leading school in Thailand and this role offers a distinctive opportunity to assume leadership of a first-class, well established and well known international school.
The new Principal will have a proven track record in school leadership and will build on the strong culture within Regent's to bring out the best in everyone and prepare young people to be well rounded leaders of the future. The new leader will be a reassuring, engaged and visible presence throughout the school and will devolve leadership,harnessing the energy and goodwill that exists throughout the school.
A Regent's education goes above and beyond academic achievement. There is a strong academic focus with sport, drama, music and service programmes to ensure children benefit from a broad holistic education. The new Principal will continue to develop the Round Square Global Member status of the school, inspiring experiential learning opportunities alongside international collaboration, connecting students with like-minded learners around the world and challenging everyone to make a difference.
Competition amongst schools in Bangkok has become more evident and in the face of growing competition Regent's continues to do well. School numbers have grown by over 30% in the 6 years to 2021 and the new Principal will take an active and energetic role in student recruitment. Experience in the marketing of schools and the recruitment of students in a busy, high quality education market will be an advantage. 
JOB DESCRIPTION
The Principal has overall responsibility for the leadership, organization and management of Regent's International School, Bangkok to ensure delivery of:
A strategic vision and inspiring leadership across the school.

A plan for the growth of pupil numbers.

An excellent learning environment clearly showing a commitment to effective learning opportunities and a learning environment which meets the needs of students, staff and the expectations of parents.
Reporting Structure
Reporting to the Chairman and Board of Regent's International School.
Quality Learning and Standards
Enable school leaders to lead learning that meets individual students' needs and create a learning environment within the school that puts learning and achievement at the heart of all the school does.

Ensure the UK and IB curriculums are implemented effectively.

Establish, with the school's Senior Leadership Team (SLT), challenging but realistic learning targets that show value-added for the student and enable him/her to reach their goals, both academic and personal.

Ensure that students' personal development is effectively promoted through the breadth of curriculum as well as extra-curricular learning opportunities and other activities.

Ensure the school analyses data thoroughly to both monitor student improvement and to set suitable targets for all students that are challenging but achievable.
Marketing and recruitment
Analyse the needs of the market and take steps to ensure the school remains competitive.

Develop and ensure implementation of effective marketing plans.

Play an active and effective role in the recruitment and retention of students. • Act as ambassador for the school in public.
Commercial
Ensure the efficient and effective use of resources (teachers, facilities and materials) in the delivery of educational excellence.

Take necessary steps to manage risk.

Ensure all budgets are managed correctly.
Strategic Planning and Vision
Lead the creation and implementation of the school's vision and mission in compliance with the overarching guiding statements of the school.

Work with the school's Leadership and Management Teams to ensure effective implementation and monitoring of the school's strategic plans.

Appoint staff with the appropriate skills and knowledge and manage their performance through the provision of appropriate induction, training and performance management systems.

Ensure the school promotes the well-being of the staff to maximise their professional contribution and their sense of satisfaction.

Meet statutory responsibilities with regard to health and safety and other relevant employment legislation.

Ensure the school communicates regularly with parents, informing them of their children's performance, ensuring an effective partnership with different school communities.

Enable effective two-way communication throughout the school, ensuring effective sharing of information to staff, students, parents, the school's management and the school Board. 
APPLICATION PROCESS
The deadline date for applications is Thursday 30th September; 1200 Bangkok time. 
Applications should include Curriculum Vitae max. 3 sides of A4, a letter of application outlining why suitable for the role max. 3 sides of A4, a recent colour photograph and names and contact details of 3 referees including current employer. 
Applications should sent to jobs@regents.ac.th
Candidates wishing to have an informal discussion about the role can contact the current Principal  martyn.smith@regents.ac.th
Interviews will take place online and possibly in Bangkok. 
The school reserves the right to appoint before the deadline date with regards to an outstanding candidate. Prompt applications are encouraged.
Remuneration package will be discussed at the final interview but includes accommodation, flights and free tuition for school aged children at the Regent's School.