A holistic approach to education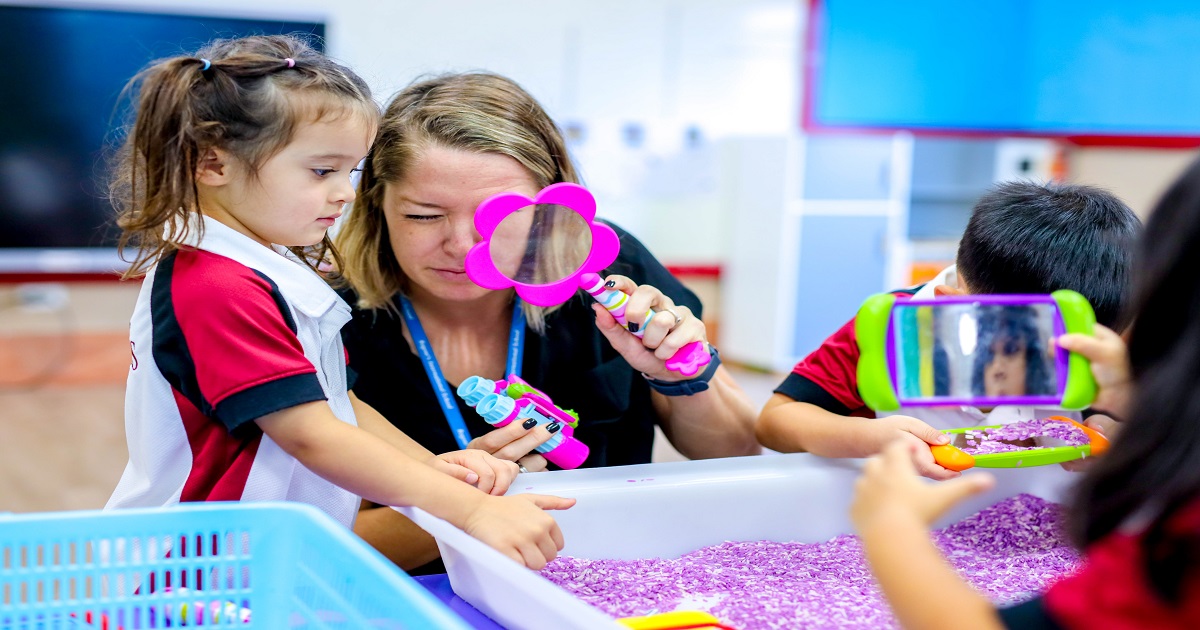 We believe creative learning is key to a child's healthy development and therefore place emphasis on teaching through active play. Children learn by playing and exploring, being active and through creative and critical thinking, both indoors and outside.
All teachers in Early Years are native English speakers and every class has an additional Teaching Assistant. We follow the English Early Years Foundation Stage Curriculum (EYFS). Our learning community provides a strong start in education, to facilitate the transition into Primary School. We observe each child's progress and work hard to ensure that all children will have made language, literacy and personal development by the end of the Early Years Foundation Stage.
The Regent's Early Years is divided into three age groups: Pre-nursery, Nursery and Reception. The learning is designed around three prime areas: Communication and language, Physical development, personal, social and emotional development, as well as four specific skills areas: Literacy, Mathematics, understanding the world, expressive arts and design.