We regularly organise special camps for enhancing the students' knowledge in various subjects or offer in-depth preparation for their academic exams. The camps are open to both Regent's and non-Regent's students. Follow our social media and check our website regularly to find out more details about upcoming camps.
A summer camp is a great place to make new friends, learn new skills and fill up on energy for the summer holidays.
Regent's Summer Camp offers something for everyone, from Science, water sports, cooking, English and music. This is open for all children from age 2 to 18. We also have school bus, boarding, and IGCSE Preparation options for our Regent's students from Year 5 and above.
Join us this coming 27 June -15 July, and enjoy aa 30% discount if you book by 30th April.
We will also be offering a refund in case the government implements another Covid-19 situation resulting to school closure.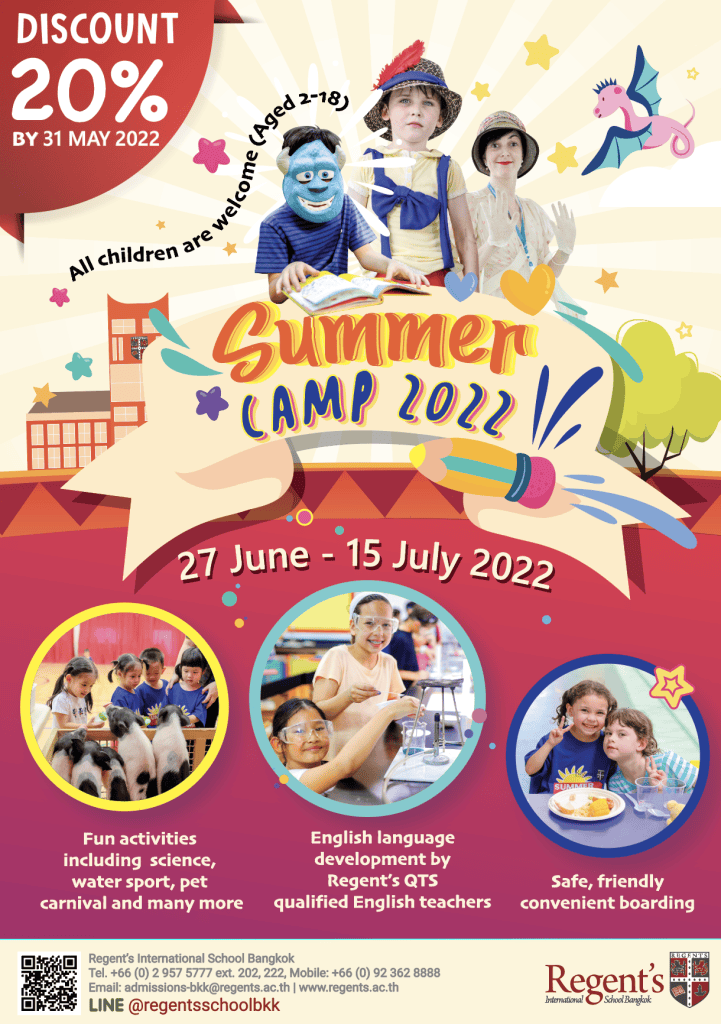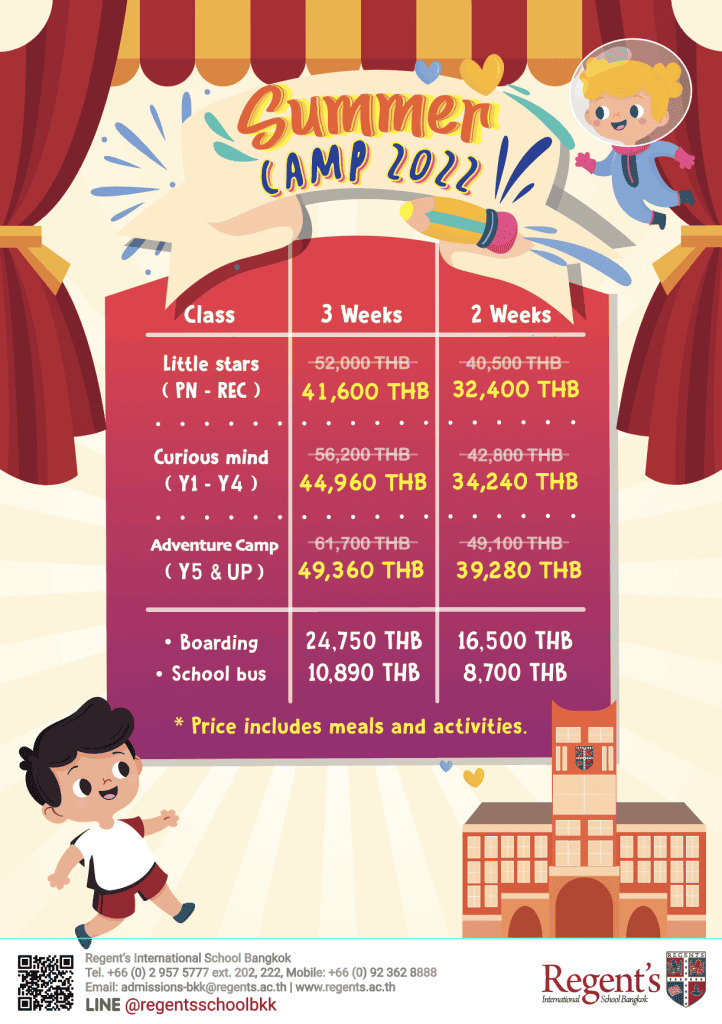 Thai language and culture camp 2022
During the summer break from Monday 18th July – Friday 5th August 2022, Regent's will be offering the Thai Language and Culture Camp 2022 for Early Years, Primary – Year 9 students.
There will be sessions on Thai Literature, Thai Literacy, Thai Arts, Thai Games and Thai Song led by Kru Em. We offer a special discount 30% for those who enroll before 31 May 2022.
Sessions: 9.00 – 14.00 hrs.
Venue: CC Campus
Click here for registration: bit.ly/3KthEqh
For more information, please contact Tel. 02 957 5777 ext 222, 092 362 8888
Line@regentsschoolbkk
student support online private tutoring course
Regent's Bangkok now offers private and group tutoring for students of age 3 – 18 years.
With the expertise of Regent's teachers. Students can design their own class and excel in the subject of their choice.
Subject currently offered include English, Thai, Mathematics, IB Economics, Humanities and Science.