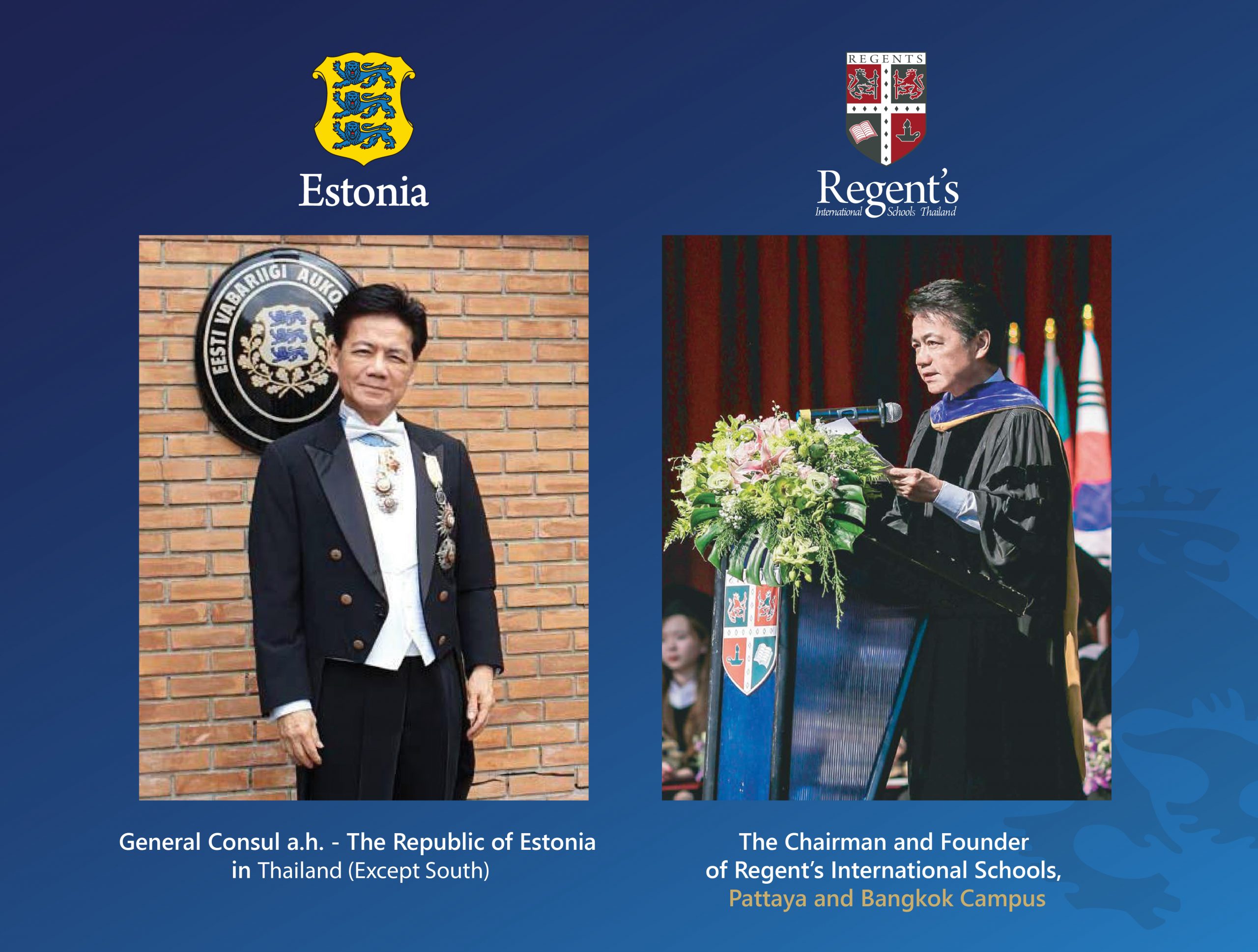 The Chairman and Founder of the Regent's Schools takes a very holistic and balanced approach to education. He believes the purpose of a school is to give students the chance to experience real-life situations which will require them to exhibit generosity, courage and imagination and which will place demands on the firmness of their resolve and strength of their principles.
​
"By generosity, I mean that I hope students will have the instincts to help the less fortunate. In terms of courage, the school should be able to take students out of their comfort zone. To stimulate imagination, we should present difficult problems that will allow them to imagine solutions. As for principles, students should always maintain underlying principles such as honesty, truthfulness, punctuality and such. Lastly, resolve; I think this is important because it requires children to look at their own weaknesses every day. Nobody's perfect."
​
In 1992 Chairman and founder, Dr. Virachai, armed with his innovative educational visions started The Regent's School's story with 32 rental houses in Pattaya, Chonburi. The residents, who were executives of Exxon, Foster Wheeler and Fluor Daniel, inspired him to set up an international school to attract foreign engineers to work in the eastern part of Thailand.
​
Dr. Virachai started The Regent's School, Pattaya in 1995 with around 100 pupils. As the school continued to grow and see success in gulf of Thailand, he recognised that he could take his experience and provide the same top quality education to students in the Thai capital which he did 4 years later in 1999.
​
The first Bangkok campus opened near the Thailand Cultural Centre. Then in 2009, as the school grew and welcomed more families into its international community, the second and current Bangkok site was opened to welcome Early Years and Primary classes. The same year, a Joint Venture Agreement was signed to establish The Regent's School UK in Diss, Norfolk, not far from Cambridge.
​
Investment in top quality teachers – who must all possess Qualified Teacher Status (QTS) and almost all of whom are British – has been the key to the school's success. It has resulted in top university destinations including Oxford, Cambridge, LSE, Imperial College London in the UK and Stanford, Cornell, Wharton and UCLA in the United Sates. In 2014 the student roll registered at 1,100 at Pattaya Campus and 600 at Bangkok of which 10% are boarders mainly international students.
Today the school attracts the children of international royalty and ministers among the boarders here at Bangkok Campus and it hopes to continue to go from strength to strength and maintain its reputation of a top academic international institution in the Thai capital.