Regent's International School Bangkok
A welcome message from Dr Peter Jones, Head of Secondary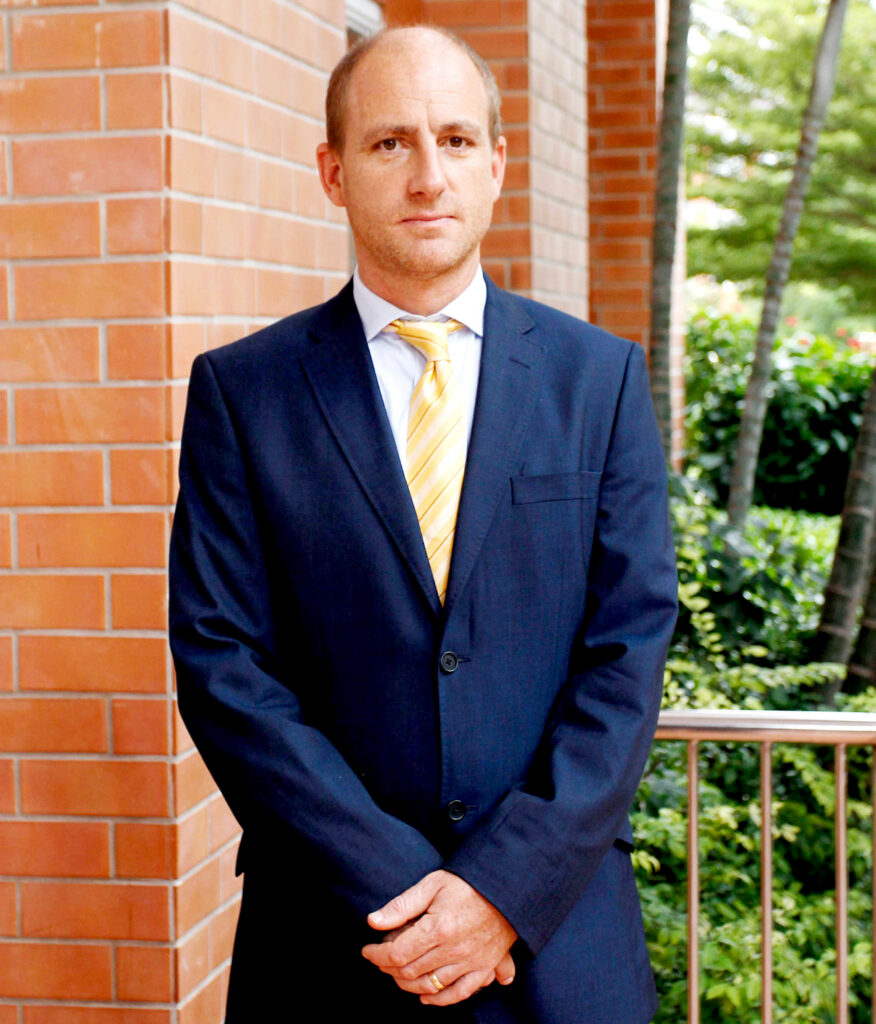 The Secondary school curriculum comprises the English National Curriculum, IGCSE, followed by the International Baccalaureate (IB) Diploma course. Regent's International School offers a holistic education that places every child at the heart of the curriculum. Our mission, to ensure students develop into well rounded leaders for the future, is achieved through a broad, balanced range of academic subjects, delivered by experienced international teachers. This curriculum is supported by a strong pastoral team as well as a variety of enrichment and extra-curricular activities.
Key Stage 3 (Year 7 to 9)
This stage builds on the foundations of knowledge, understanding and skills developed in Primary School, while seeking to deliver education to meet the needs of our young and society. There is strong emphasis on functional skills such as Literacy, ICT and Numeracy, as well as collaboration and interdependence, critical thinking, creativity, resourcefulness, reflection and resilience. We place great importance on wellbeing and aim to ensure students feel safe, stay healthy and are happy. We provide support for student's mental and emotional welfare and offer a range of activity opportunities beyond the classroom including anything from MUN to drama and sporting activities, as well as curricular trips to further enrich their education.
During Key Stage 4 (Year 10 to 11)
During this stage, students follow the International General Certificate of Secondary Education programme (IGCSE), offering one of the most recognized qualifications around the world, providing an ideal foundation for the International Baccalaureate Diploma programme offered at Regent's International School, Bangkok. Many of our students excel at IGCSE level, consistently exceeding UK national averages in terms of A*-A grades and A*-C grades. Students are encouraged to study a wide range of subjects at the IGCSE level. In order to follow a broad and balanced curriculum, many students take courses from each of main subject groups, ensuring they will be well prepared for the IB Diploma course.
Students also continue to develop skills that will enable them to become responsible and confident young adults. Opportunities include participation in House and inter-school competitions and extracurricular activities. The strong emphasis on academic rigour as well as on well-being and citizenship will mean that students are well prepared for the IB Diploma and university. This balanced approach is a core element of our mission in supporting students to become well rounded leaders for the future.
For more information you can contact
· Ms. Natasha Overy – KS3 Coordinator – natasha.overy@regents.ac.th
· Mr. Charles Barrow – Deputy Head of Secondary – charles.barrow@regents.ac.th
· Dr. Peter Jones – Head of Secondary – peter.jones@regents.ac.th