A Welcome message from Ms Emma Scott, Head of Early Years & Primary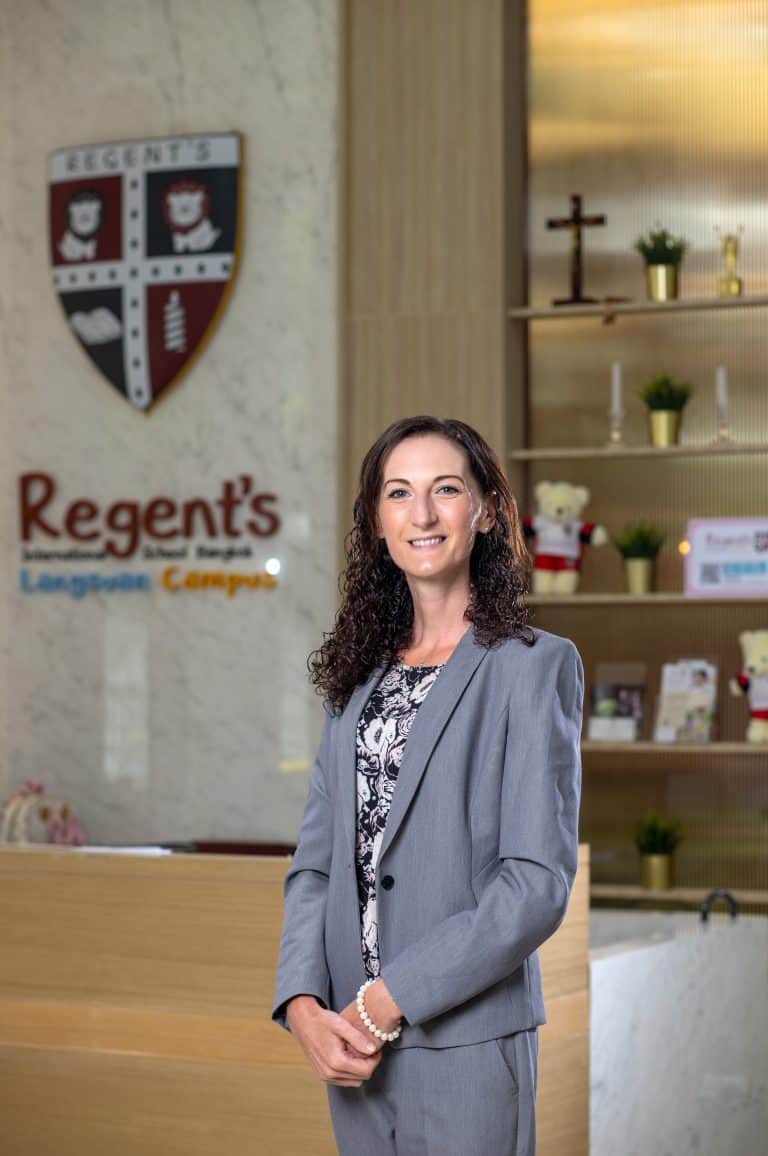 Regent's International School is a welcoming, happy, caring school where eager young minds are encouraged to approach life with a sense of confidence, curiosity and joy. 
As children take their first steps on the Regent's journey, we want them to develop a lifelong love of learning that will set them in good stead to be future leaders. 
Our children are gently nurtured in a safe, secure environment, to explore their independence and their creativity.  We encourage them to develop the confidence and resilience to take risks, be responsible, try new things and be the best they can be. We delight in seeing our children develop their personalities and build new relationships. 
A wide -ranging programme of enrichment and extra-curricular activities helps to bring out the absolute best in every child.
Together, we share an incredible pride in our school.
Thank you for choosing Regent's International School and we look forward to watching your child grow and develop under our care! 
Ms Emma Scott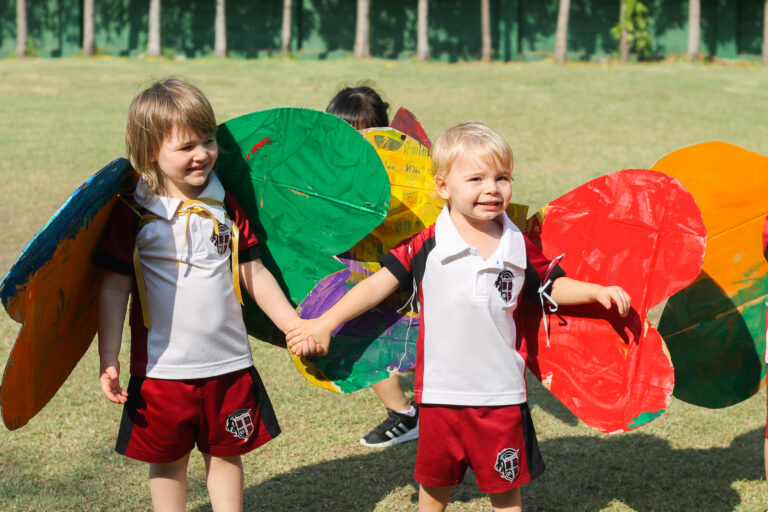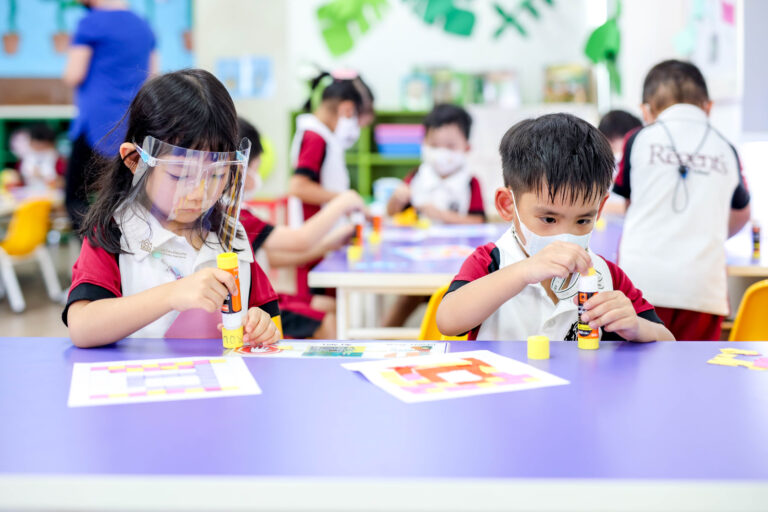 At Regent's we are passionate about ensuring each child gets the most out of their education as we strive to create a community of life-long learners. We recognise the importance of the Primary Years as the foundation of their education and believe their time of development and discovery should be inspiring and exciting
The English National Curriculum is made up of the following academic Key Stages:
Key Stage 1 (Years 1 and 2 for students aged 4-7 years old)
Key Stage 2 (Years 3 – 6 for students aged 7-11 years old)
We divide the management of our school into Lower Primary Phase Year 1-3 and Upper Phase Year 4-6.
In this stage we provide a rich curriculum, building on the English National Curriculum (ENC) to meet the needs of a multi-cultural student body in an international environment. Areas of study include: Maths, English, History, Geography, Science, Art, Design Technology, ICT, Physical Education and Foreign Languages (Mandarin and Thai), with emphasis placed on English language progression, with a special department designed for children who are new to English. We strongly believe the role of school goes beyond academic excellence. Through our membership and commitment to Round Square, we ensure your child develops international awareness, leadership skills, environmental awareness, a sense of adventure and commitment to the service of others. We greatly value the Thai culture in which we live, and we integrate it through Thai lessons and cultural events among others.
This stage provides a rich, stimulating and challenging learning environment. We follow the ENC although some content is adapted to suit our location and the international diversity of our children. Emphasis is placed on English, Maths and Science, with specialist teaching for Thai, Mandarin, Music, Drama, PE and Art, as well as an array of available co-curricular activities. Our Primary building has dedicated Music, Art, Drama and Reading rooms in addition to an extensive library, ICT suite, Swimming Pool, Auditorium and playing field. Teaching strategies are contemporary. All staff work collaboratively and creatively to plan lessons that are varied, fun, personalised and meet the needs of each child. Alongside our regular timetable, there are also opportunities for learning outside the classroom. Children are encouraged to be inquisitive, and to take responsibility and initiative. This is to ensure that the standards that are achieved at the end of Year 6 meet and surpass the requirements for entry into Secondary schools modelled on the British system.