Regent's International School Bangkok
One of the leading schools in Thailand.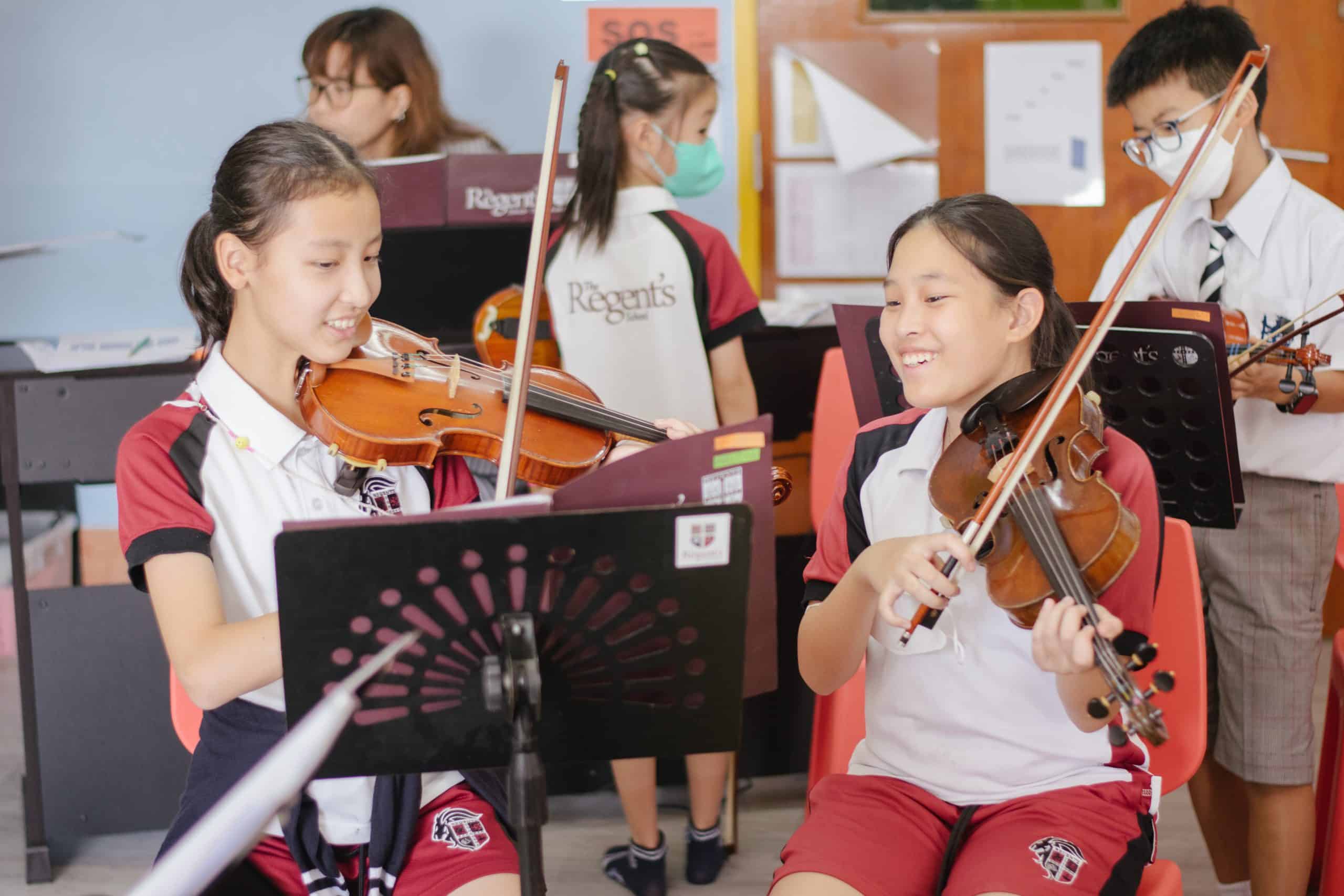 The Regent's International School, Bangkok offers a multitude of opportunities that, when combined, make it a very special place.
The standard of academia is exceptionally high and is bespoke, tailor-made and the best of British and International education that has earned many of our students places to study at some of the top universities around the world.
Combine this with an extensive co-curricular programme, membership of the global Round Square organisation of schools and unique international opportunities and the end result is one of the best all-around educations available today.
This is all delivered by fully-qualified teachers from the UK, America, Canada, Australia and New Zealand. All teachers understand their role as providers of knowledge that simultaneously ensure that the well-being of each child is their top priority.
The school grounds are home to three onsite buildings. The facilities are extensive to ensure that our students' learning environment is of the highest standard to match their well-rounded learning.
What is the typical class size?
Across the school the classes sizes vary but are no larger than 25. The average number is 13.
What is the teacher - pupil ratio?
The teacher – pupil ratio in 7:1 and up, depending on the age.
Are your teachers fully qualified?
All teaching staff are fully qualified and have UK accredited Qualified Teacher Status (QTS). We ensure we hire only fully qualified teachers with at least 2 years' experience teaching in their home country.
Where do your teaching staff come from?
The majority (85%) of the teaching staff are from the United Kingdom. The rest are from native English speaking countries including America, Canada, Australia and New Zealand (apart from specialist language teachers).