Regent's is an International School , Bangkok, we have been growing leaders for 26 years. From our experience and passion for teaching, we know that nurturing the academic side as well as the emotional, artistic, social and athletic skills. In other words, the head and the heart, is what truly makes a future leader.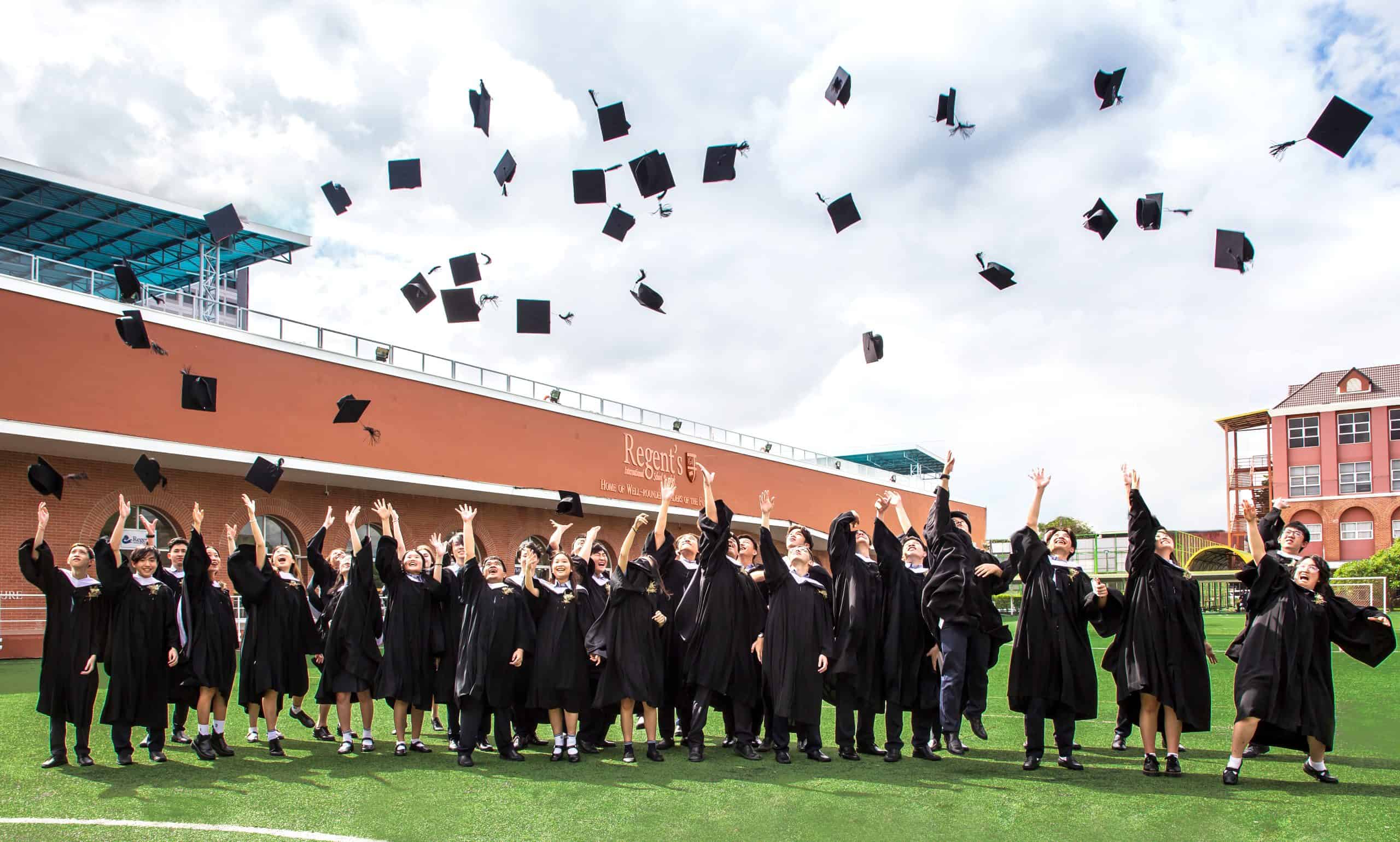 Regent's International School
prides itself on its holistic Round Square and IB educational programmes. Academics is therefore one of many areas in which we monitor students progress and success. Other areas include leadership growth, ECA involvement, CAS projects and outcomes, Student Wellbeing etc. We hope you can see evidence of this around the rest of our website and
Sixth Form area.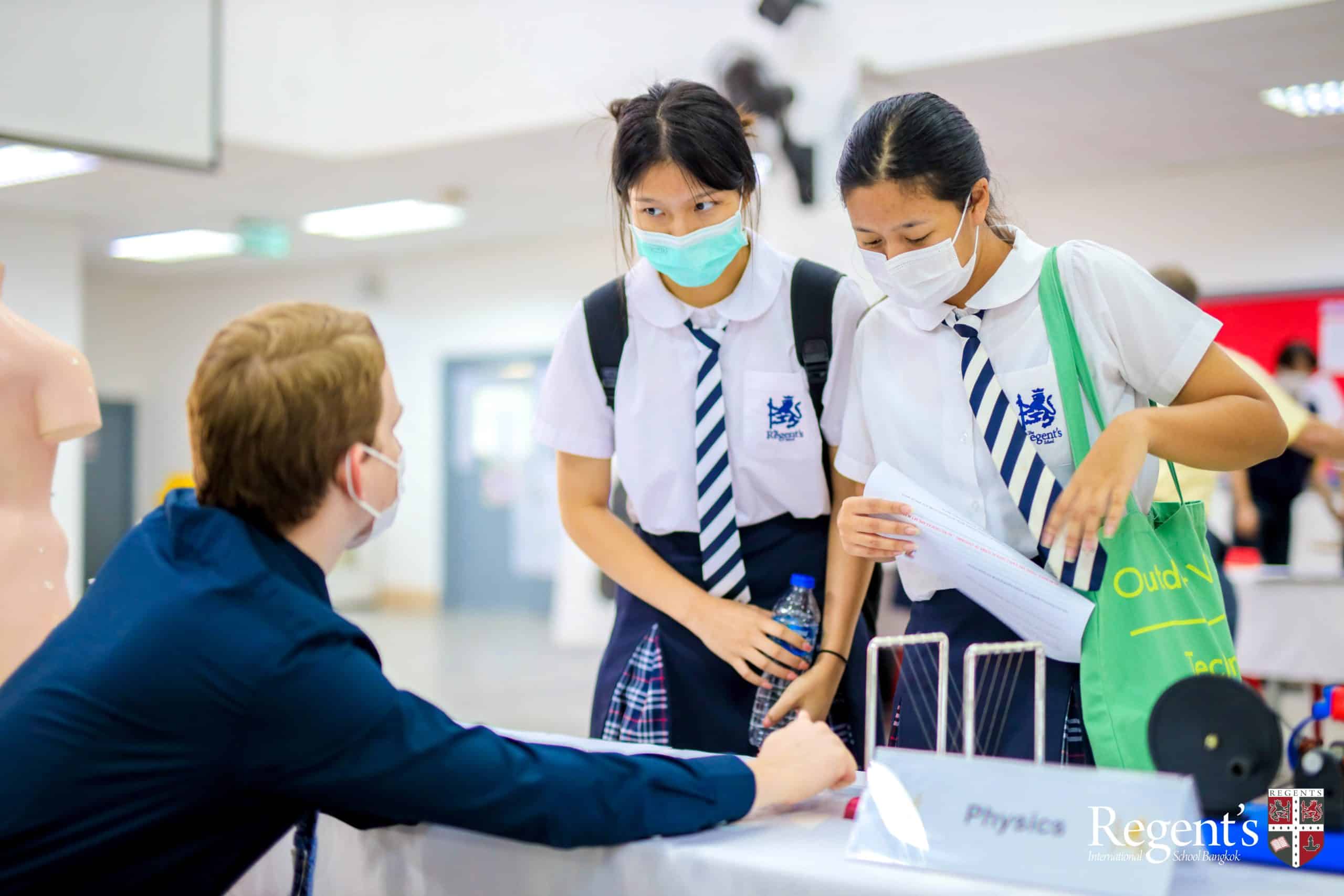 Our Academic results
however have always been outstanding for an inclusive International School that looks to support all students to achieve the best that they can. Results are always above world averages and comparative International schools and cohorts. As important is where these academic results enable our students to go, and we have an excellent record of supporting students to go to a wide variety of Universities that best fit their ambitions and chosen career pathways. Whether this is to highly selective Universities, Universities famed for their strong industry links, the best Arts and Creative Universities and many more "best fit" options in different countries around the world.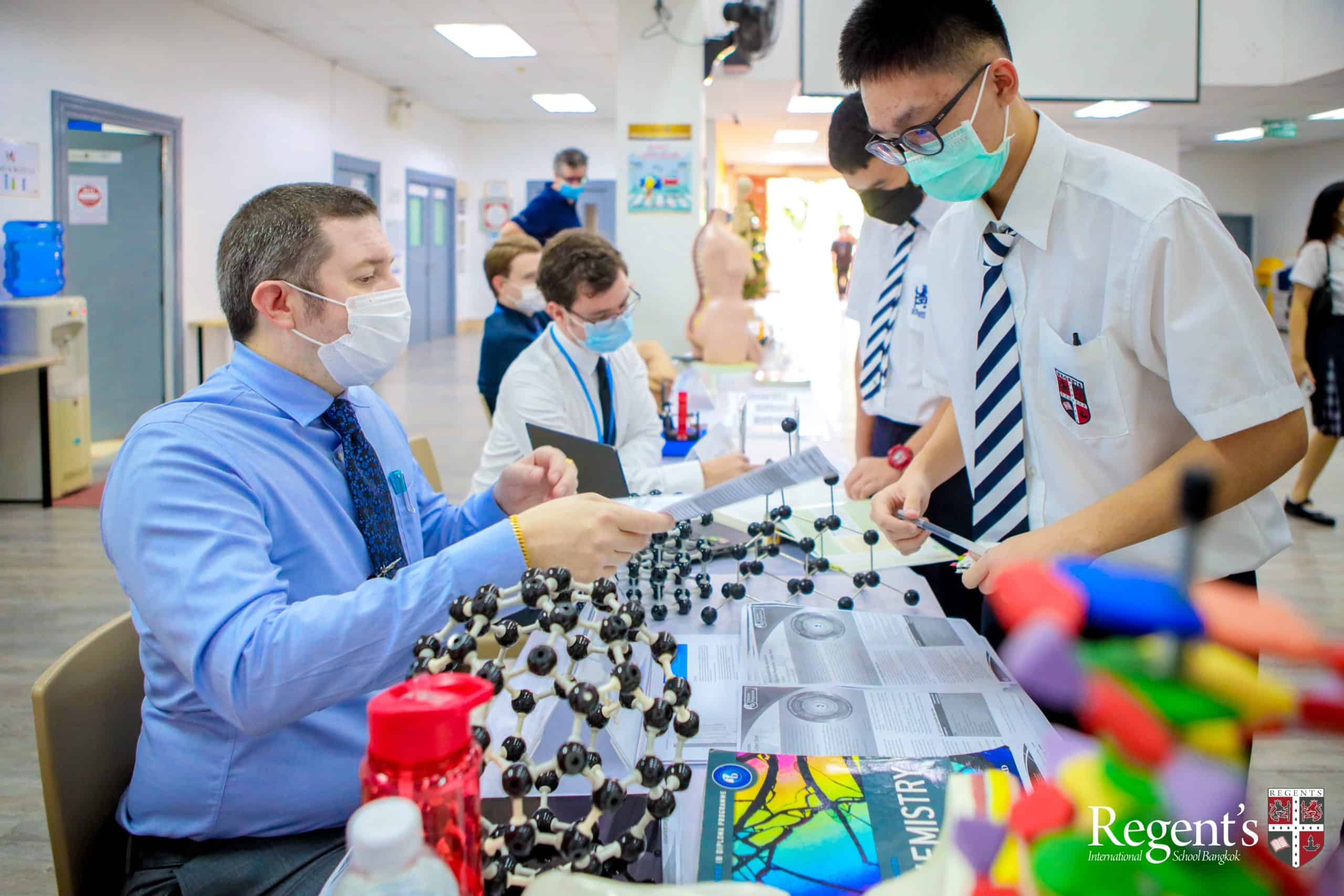 We understand that deciding on the future academic and career path is a complex choice. This is why our dedicated teachers and academic support counsellor offer our students information and advice. Regarding their possible future choices, based on their abilities and individual interests, as well as their desired career. It is crucial for students to make this decision based on adequate research and we encourage all pupils and parents to request this support to ensure they have full understanding of their choices and available options.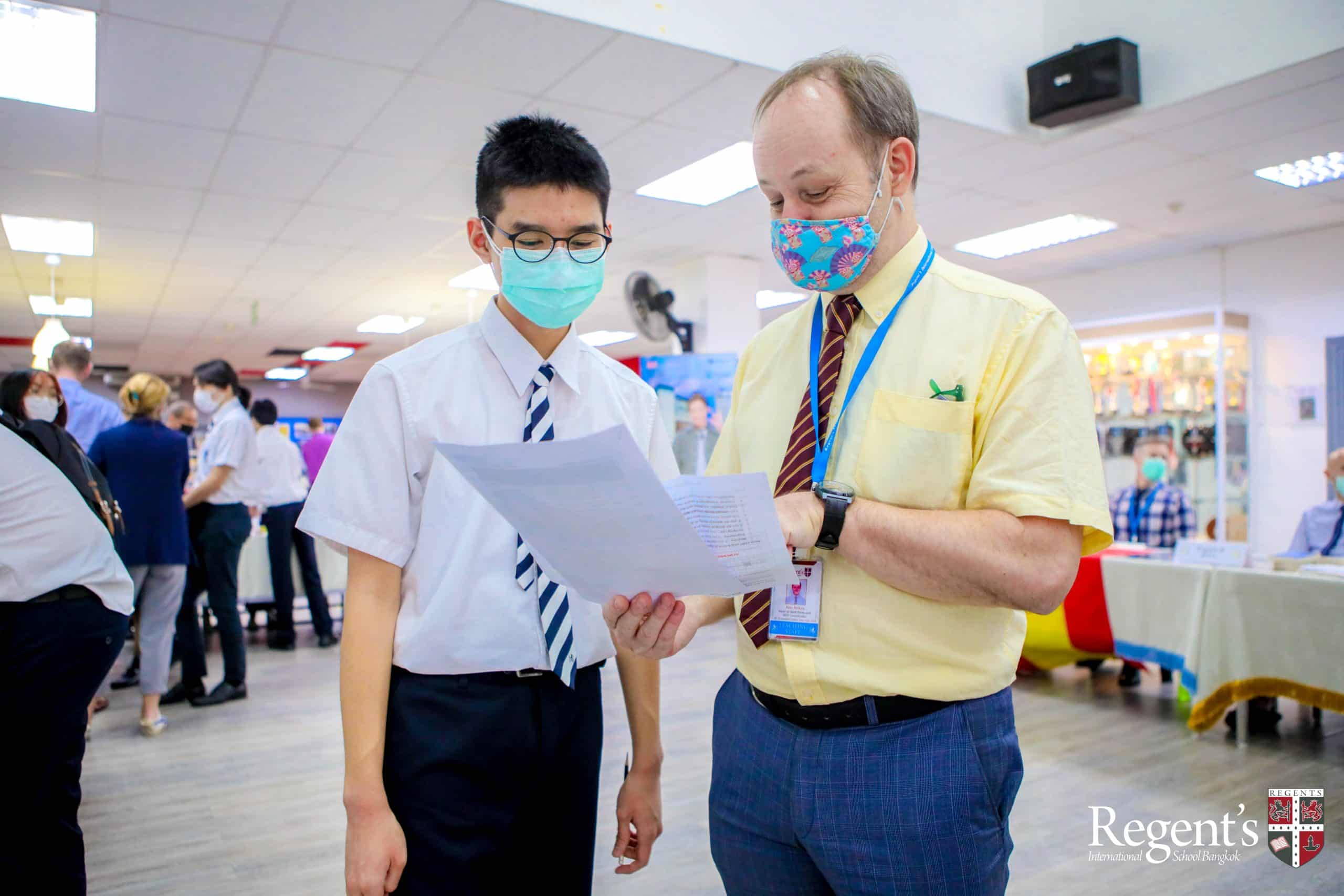 The Regent's International School counselling service
enables students to make firm decisions about their future and helps them to gain admission into colleges and universities all over the world. Our counselling program guides and supports students throughout the university application process.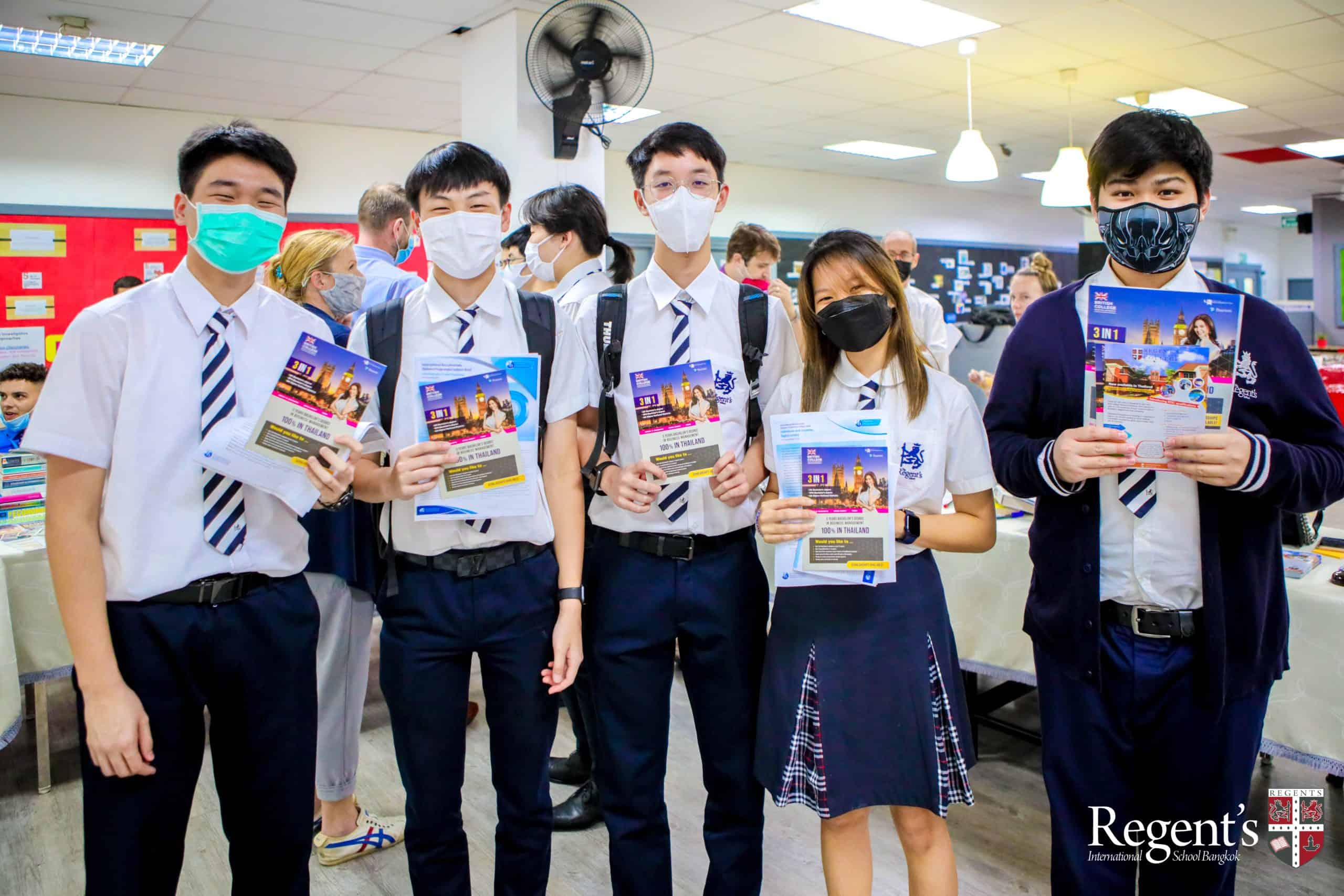 We nurture students to become socially aware, academically successful and life-confident global citizens. Pastoral and academic staff ensure that Regent's is a community. Regent International School is the place where everyone gets the chance to become the best they can be. The success of Regent's International School, Bangkok is reflected in the enhanced English National Curriculum, world-beating IGCSE and IB Diploma results. Investment in our excellent facilities and commitment to remain the "Home of well-rounded leaders of the future".
Contact Us
Facebook : Regent's International School Bangkok
Email : admissions-bkk@regents.ac.th