Toddler Playgroup at Regent's International School : Exploration Through Learning and Play
Why toddler playgroup is important with child's development?
Everyday, children have the opportunity to explore freely in the Toddlers room with the support of our Toddlers Leader. Toddler playgroup is the beginning of a child's development from age 8 months – 3 years old.  Activities such as role-play, creative arts & crafts, small world, physical play, sand a wand water play, sensory play, and much more are offered throughout the week. These offer an opportunity to explore all areas of learning covered in EYFS (Early Years Foundation Stage).
A child's development includes muscle development, listening, memory development, and also social development. Children will know how to play with new friends and learn through the native teacher. The preparation and development of every student. A wide range of toys to play with for various activities. Regent's Toddler Playgroup includes Music class, a session of singing and moving and children have the opportunity to play a different instrument and explore the different sounds. Swimming and Water play as well as developing children's confidence in and around the water. Dance and movement express themselves creatively and develop concentration and focus through dance and movement activities. Outdoor exploration at the school playground that is specifically designed for Early Years children for physical development through play.
This program will be a great preparation for pre-school children aged 8 months to 3 years old to build a strong foundation towards Early Yeard Education. Children will be engaged in plenty thematic sensory exploration activities each day. Play is essential for children's development and build their confidence.
Schedule : MONDAY – FRIDAY at Regent's International School, Rama 9 Campus
Limited places available! Book now Line@regentsschoolbkk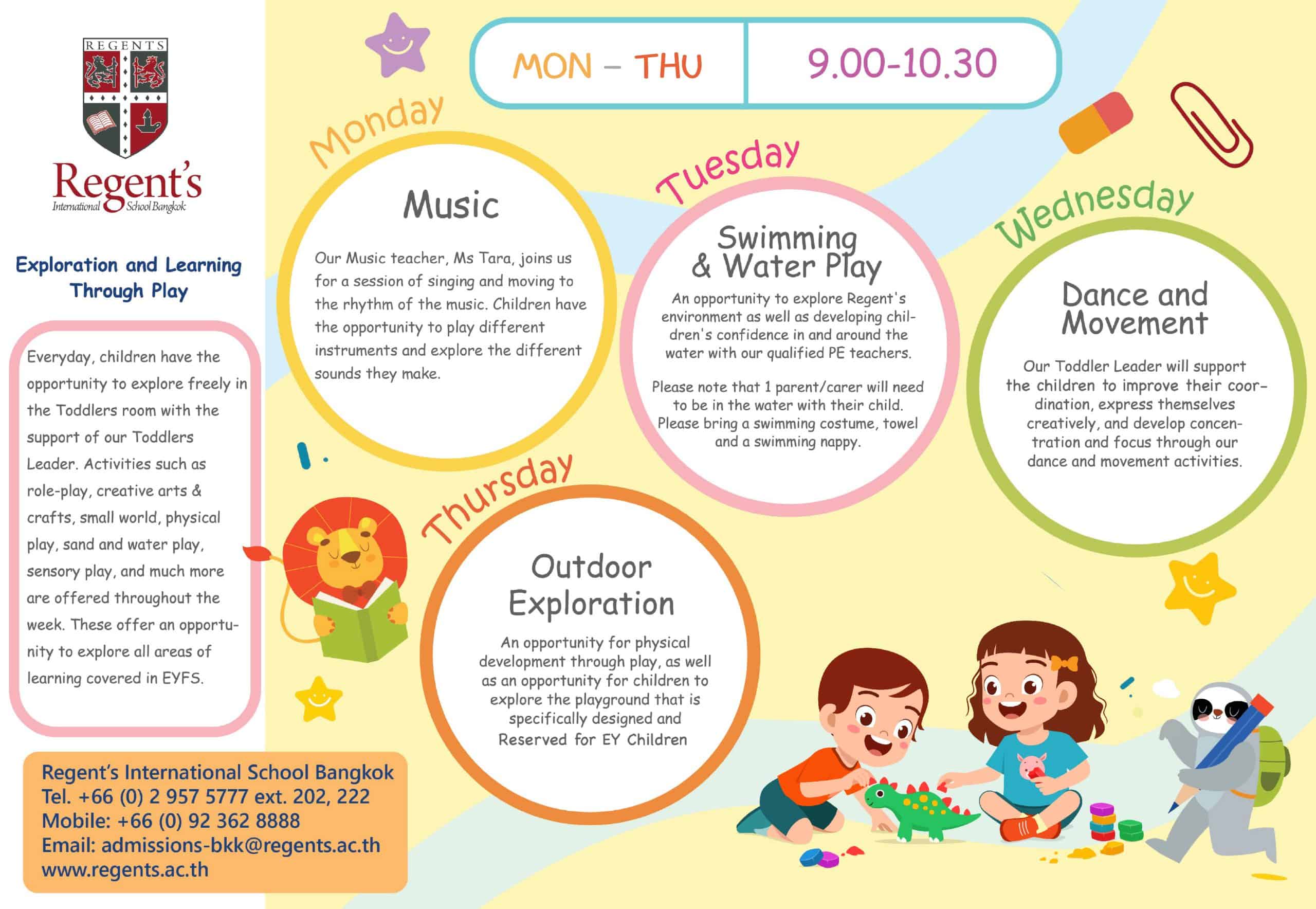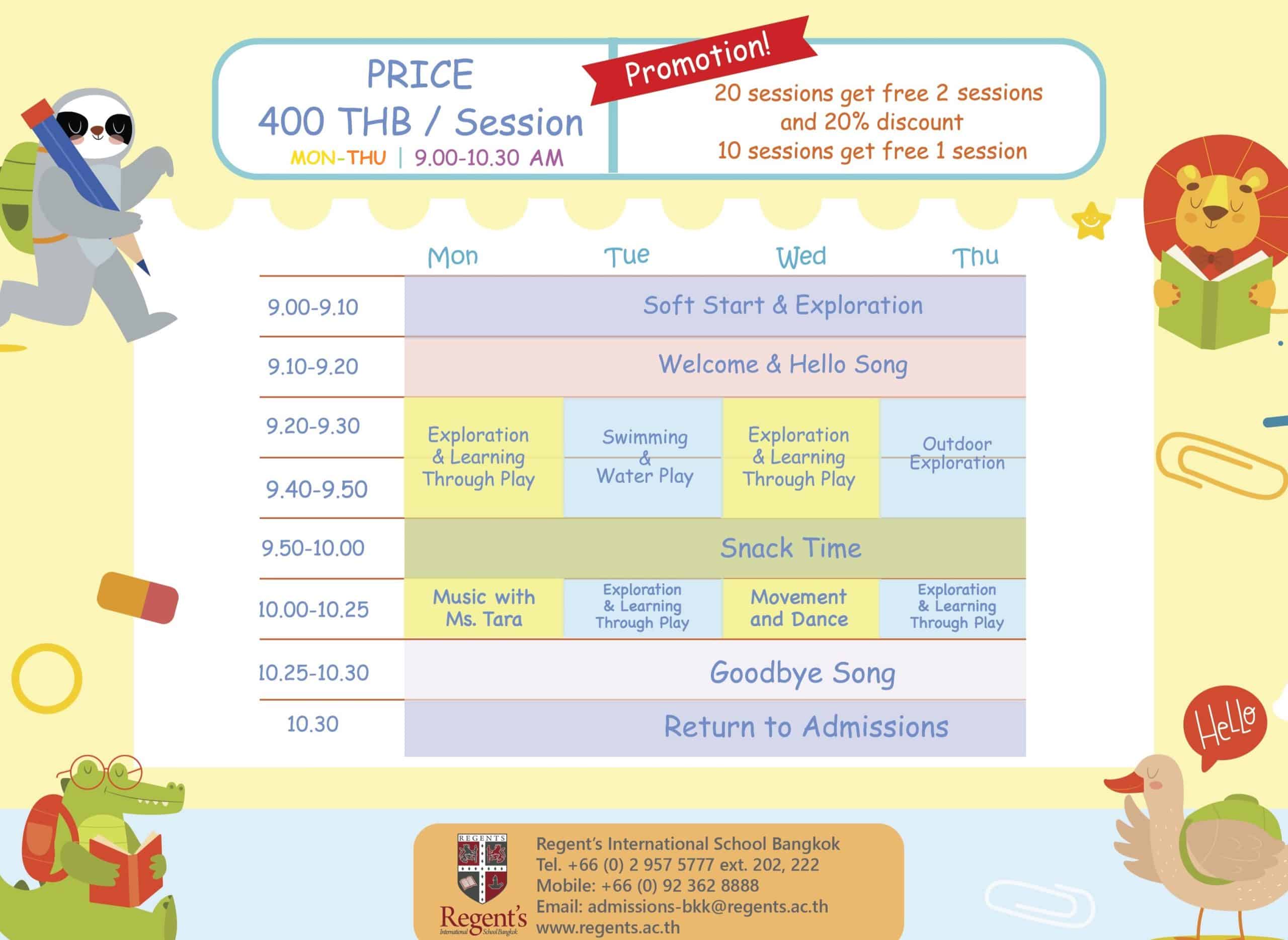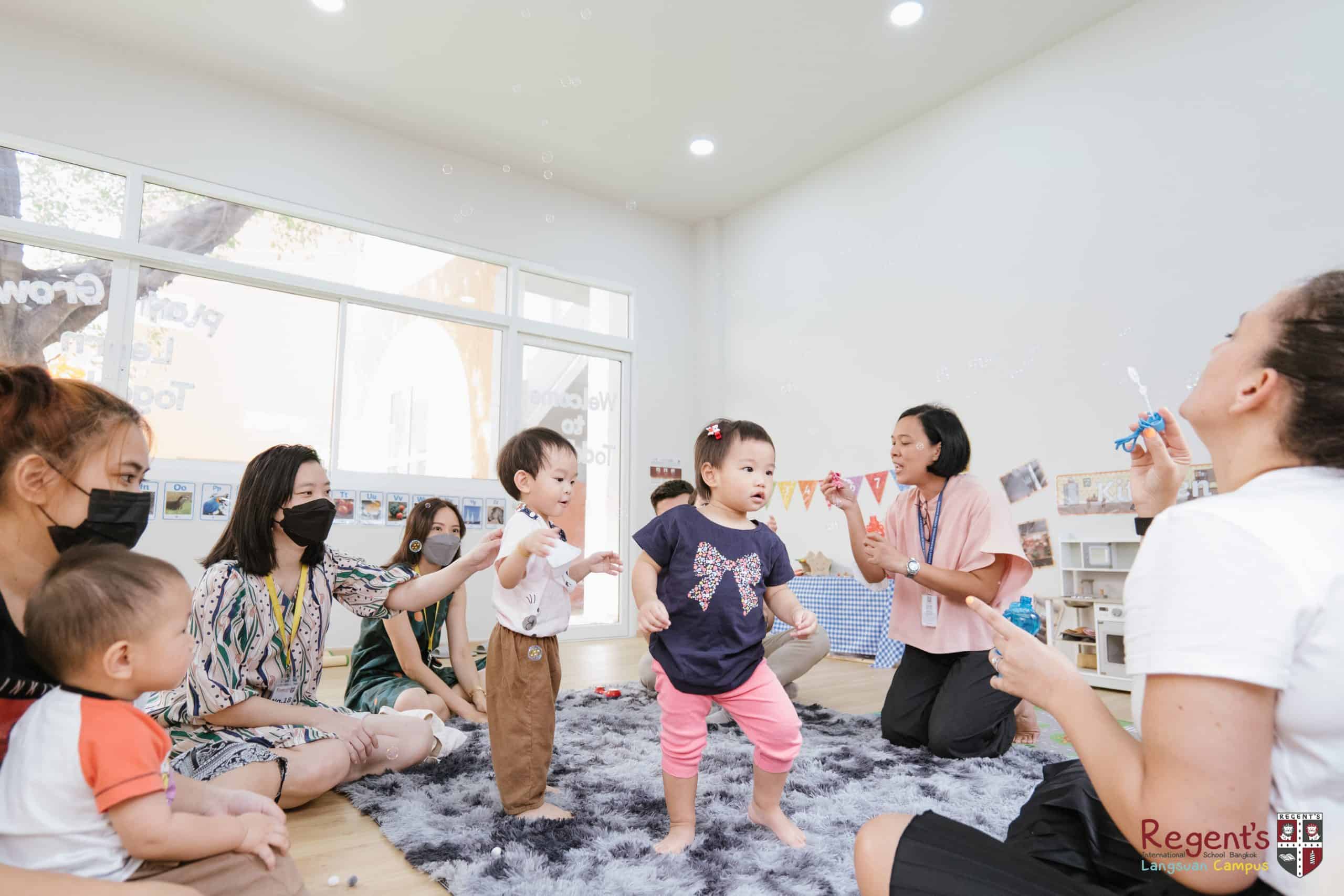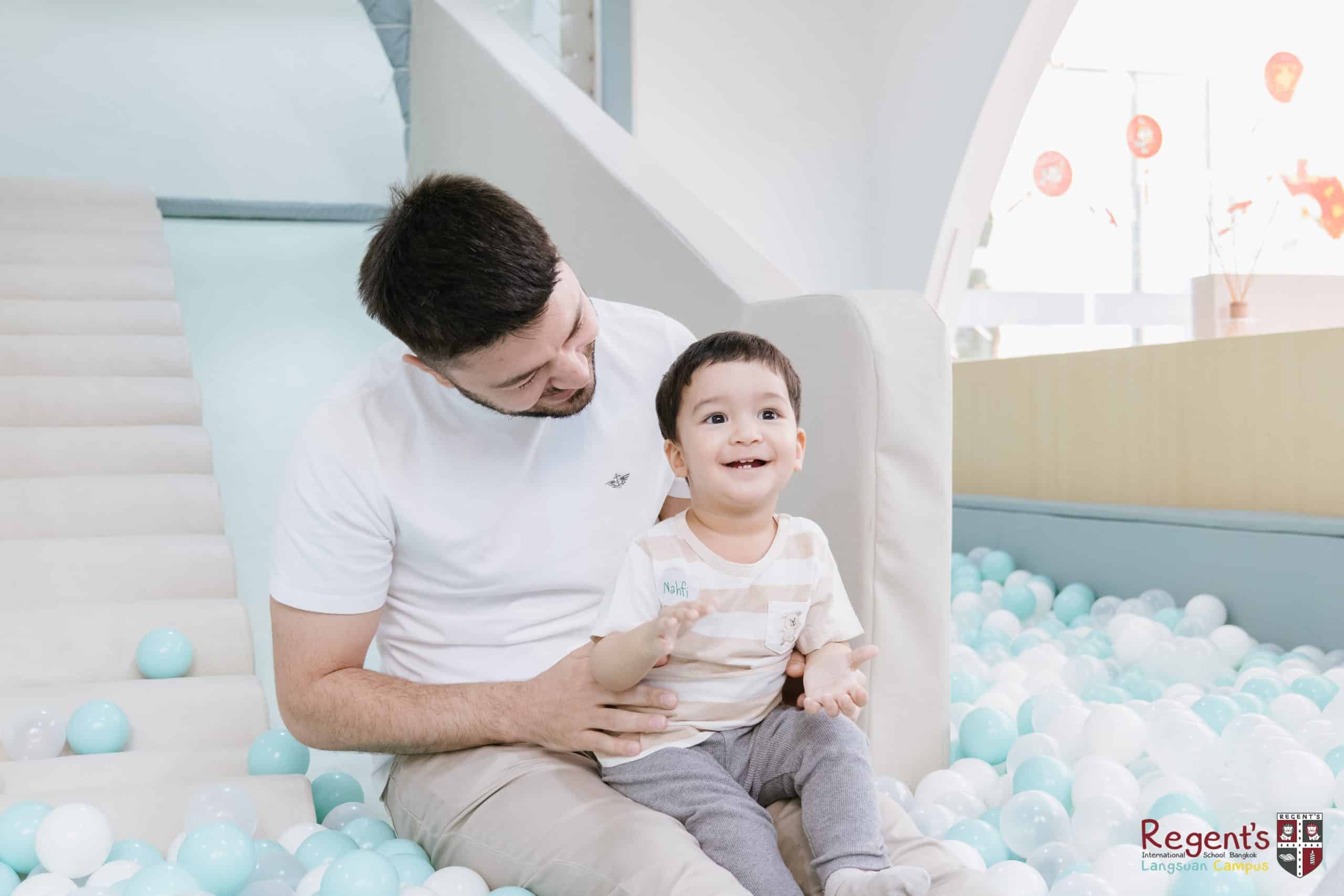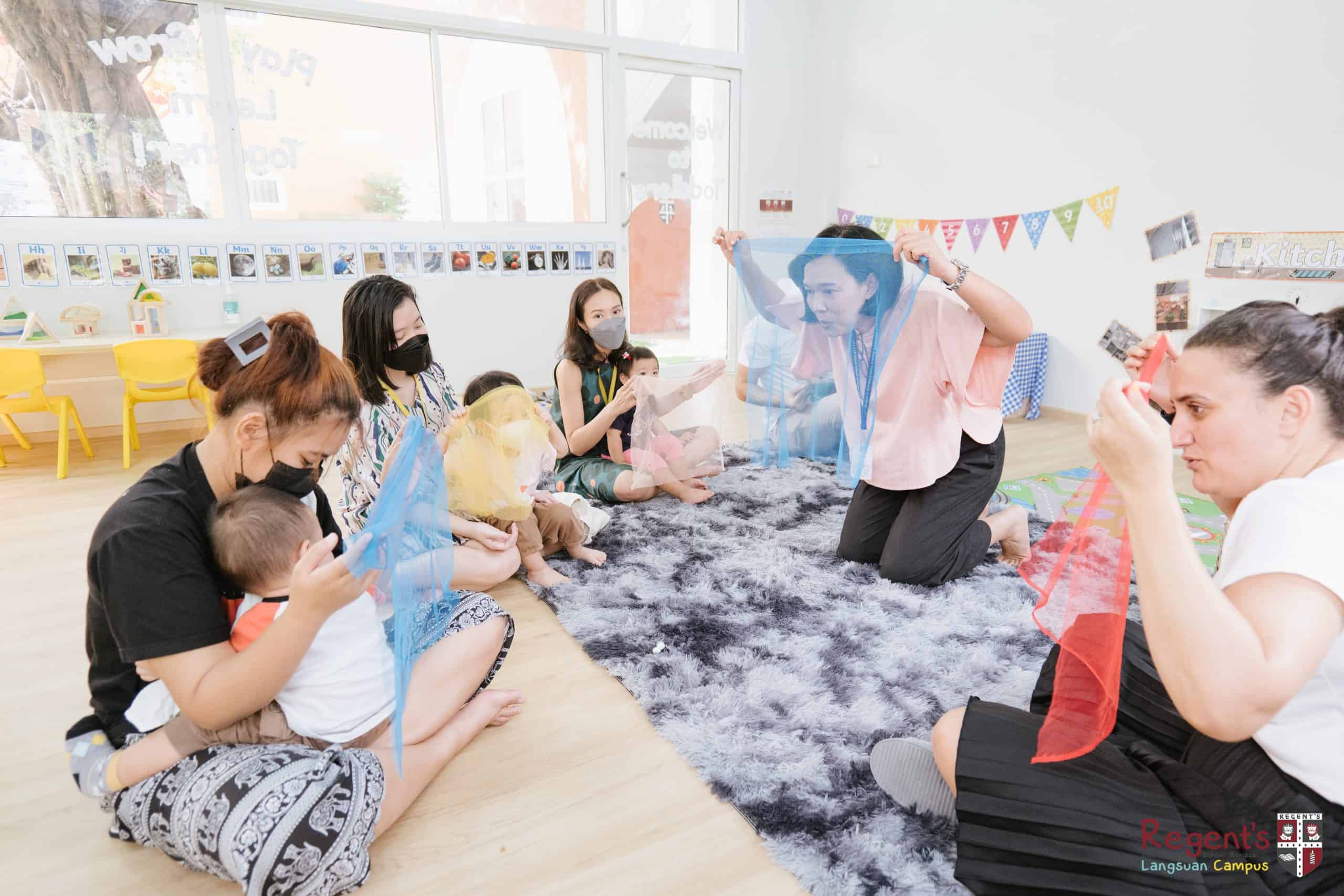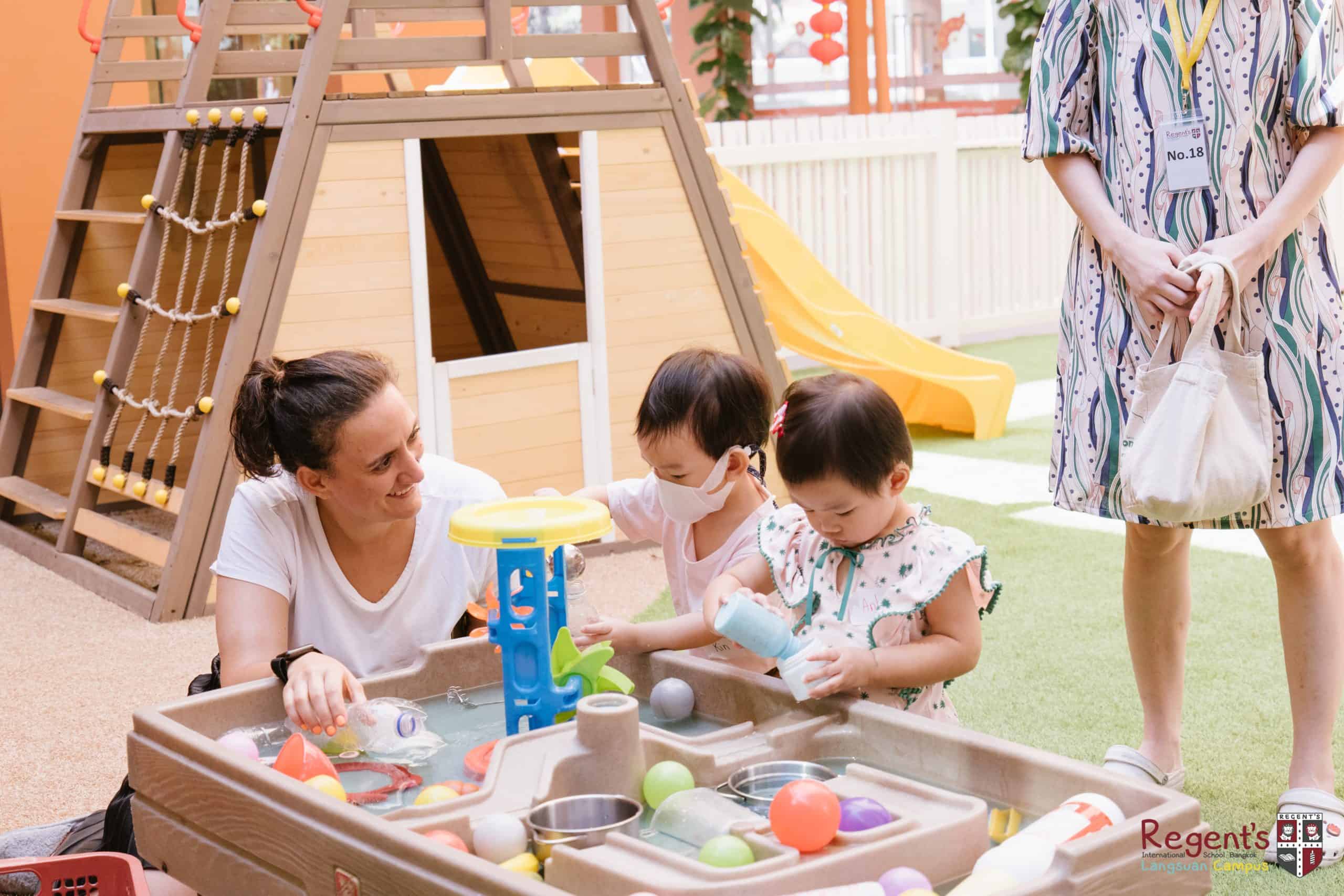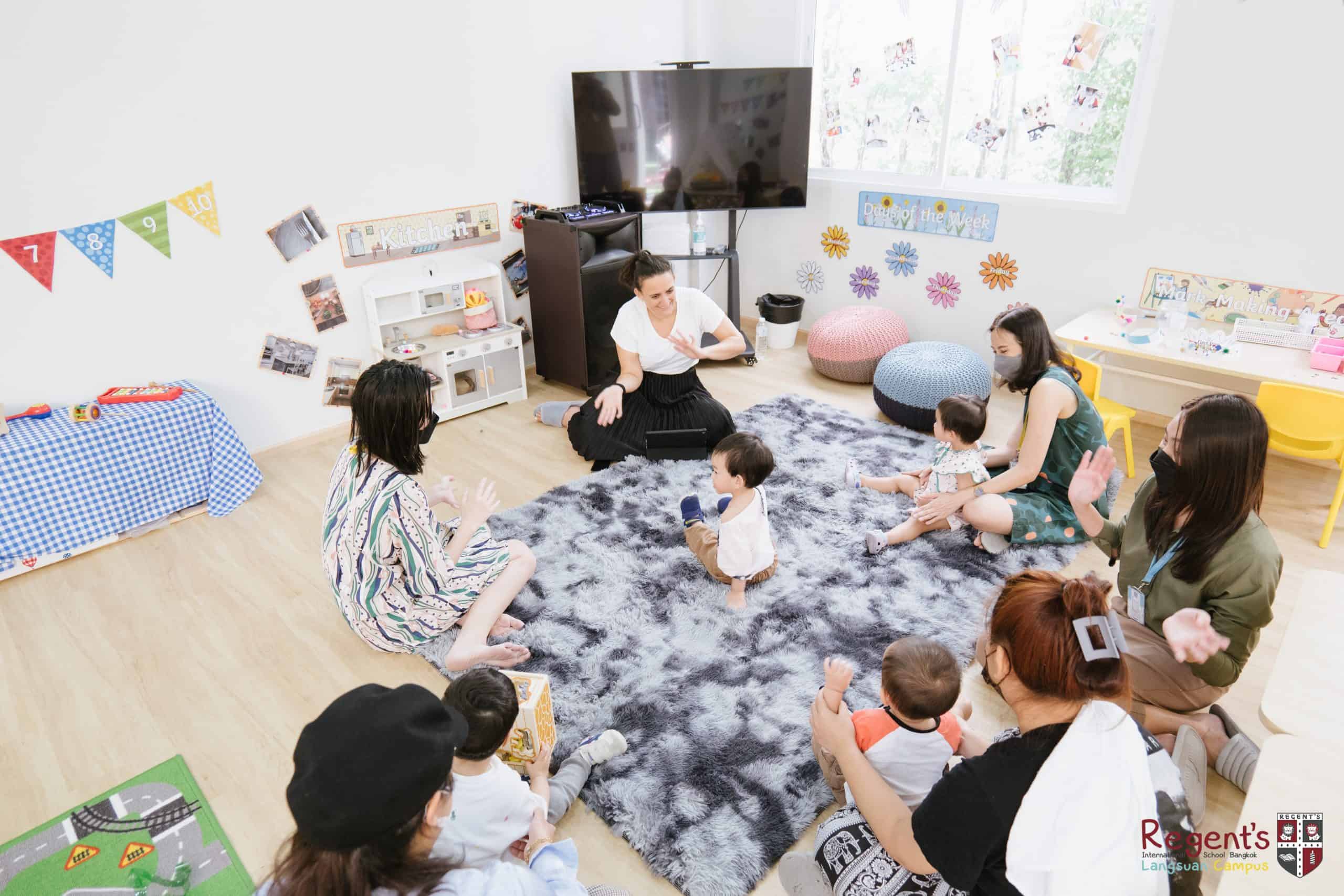 Contact Us
Facebook : Regent's International School Bangkok
Email : admissions-bkk@regents.ac.th